The Great Exhibition of the North 2018 was a summer of amazing exhibits, inspired technology, vibrant street performances, cutting-edge culture and magical experiences. With our Chief Inventor hailing from Sunderland, we were truly chuffed to be part of the most incredible event of summer in Newcastle Gateshead!!
The Great Exhibition of the North ran from 22nd June 2018 until 9th September!
We invited children all across the North to take the Little Inventors North 2030 challenge, thinking of all the challenges and opportunities that the future brings. 15 most ingenious invention ideas were made real by Northern Magnificent Makers. They were shown in an exclusive exhibition at the Discovery Museum in Newcastle in the summer of 2018!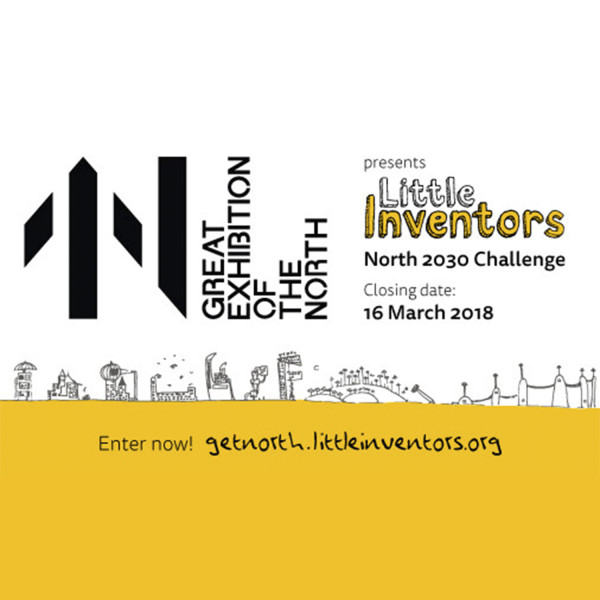 Can you imagine life in the North in 2030? What will be the inventions that change how we live? What do you think are the inventions that will transform our future? check out our resources and get inspired!
See our resources!
North 2030 Exhibition at the Discovery Museum!
Our North 2030 exhibition is now open until the 6th September! Check out all of our new made real objects designed by children across the north and brought to life bu talented local designers and makers
Find out more here!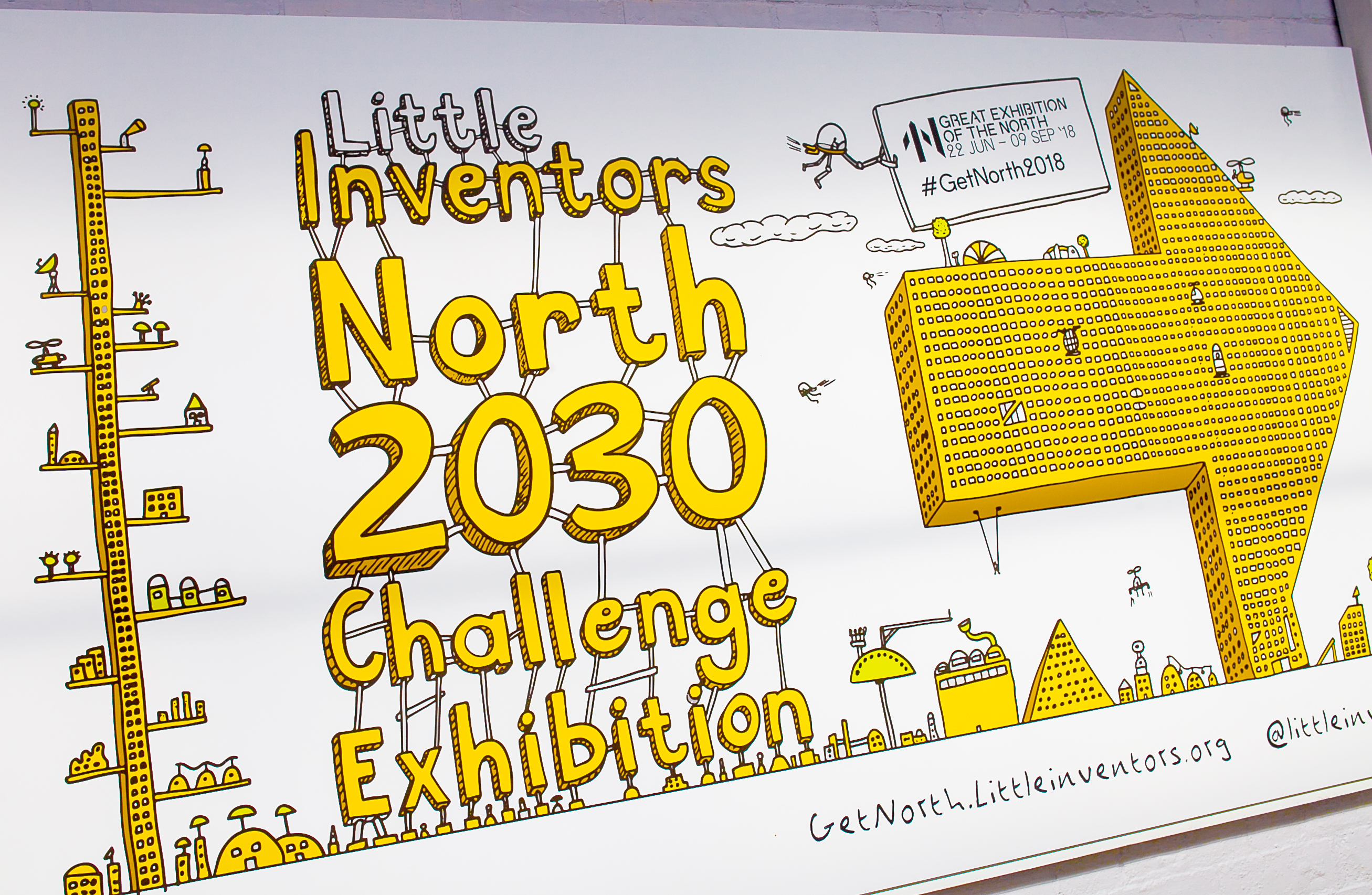 Makefest at Manchester Museum of Science and Industry
On Saturday 26th May Little Inventors took a trip to Manchester Museum of Science and Industry to take part in MakeFest. We ran two workshops; a masterclass where adult makers learnt cardboard modelling techniques and a family activity inventing future viewing binoculars!
Check out what our makers got up to!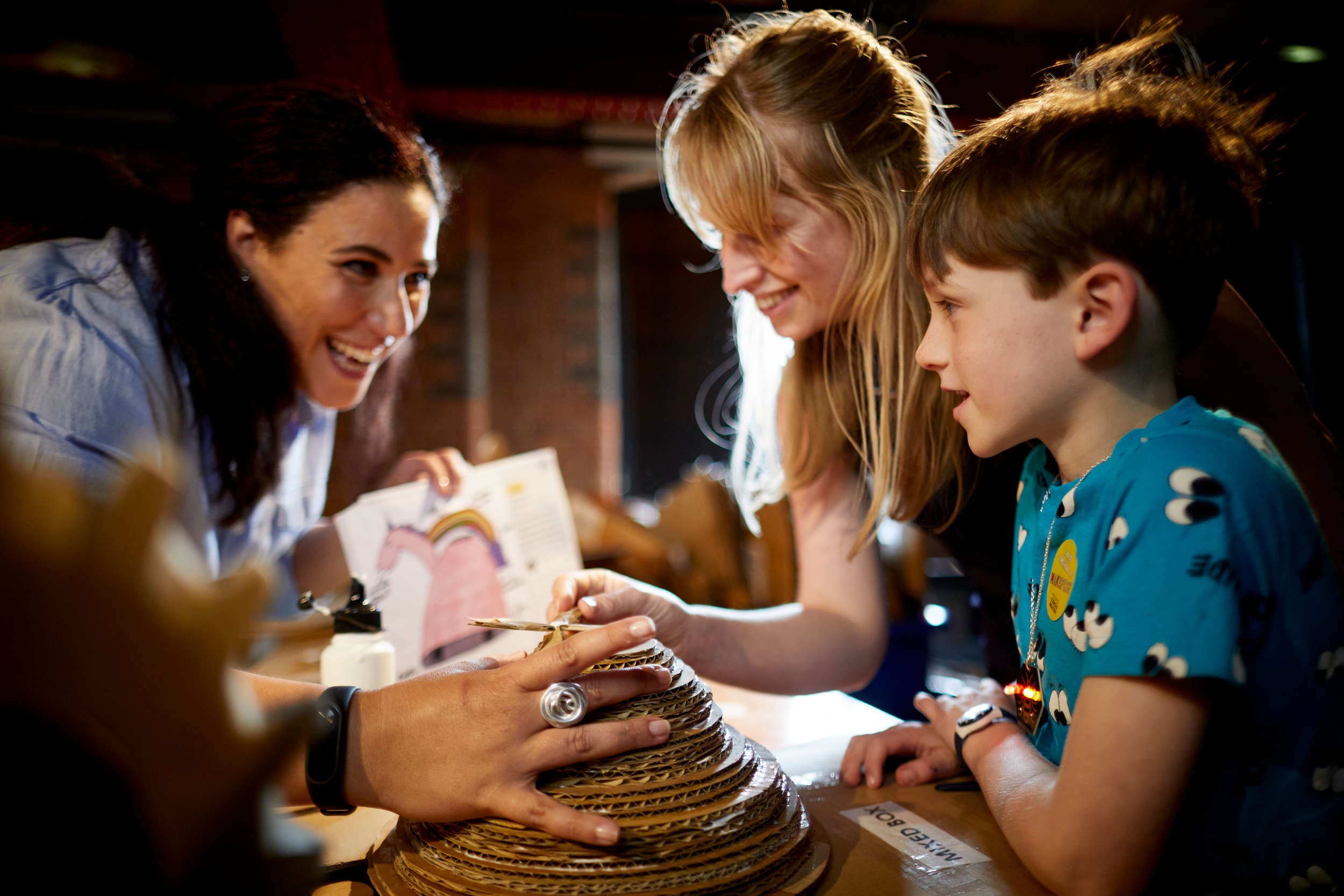 Northern Celebrities love our North 2030 challenge inventions!!
BBC's Steph McGovern, Paul Smith from Maxïmo Park and other Northern celebrities thoroughly enjoyed looking through the ingenious inventions created by children in the North of England...
See the ideas and the celebrity comments here!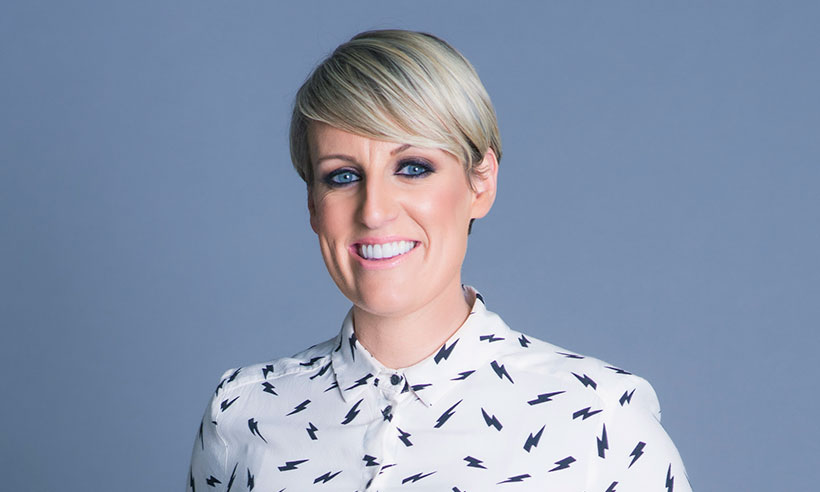 North 2030 challenge schools webinar!
Our Chief Inventor, Dominic Wilcox, was in Newcastle at Hotspur Primary School, to talk about the North 2030 challenge and to answer any questions about the challenge and Little Inventors!
Enter the North 2030 challenge now!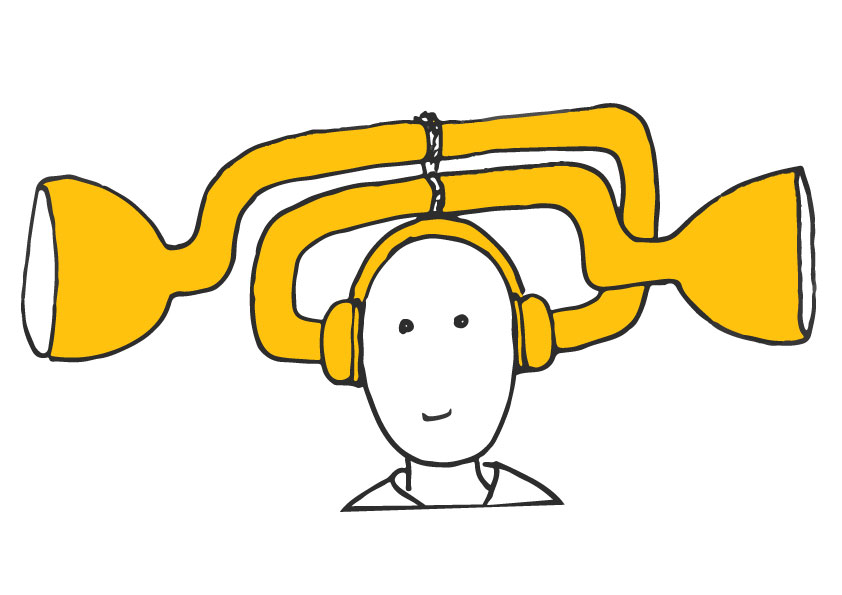 Find out more about the Great Exhibition of the North
The Great Exhibition of the North will reveal to the world how the North of England's great art and culture, design and innovation has shaped all our lives and is building the economy of tomorrow.
To find out more about the Exhibition, go to getnorth2018.com.
Visit the Great Exhibition of the North with your school!
The Great Exhibition of the North is free for all schools and all age groups to access. Schools can book to visit the Exhibition with their class for either a half day or a full day and are able to tailor their visit dependent on the subject focus or venues they would like to visit.
Further information and all bookings for school trips for the Great Exhibition of the North can be made via their website.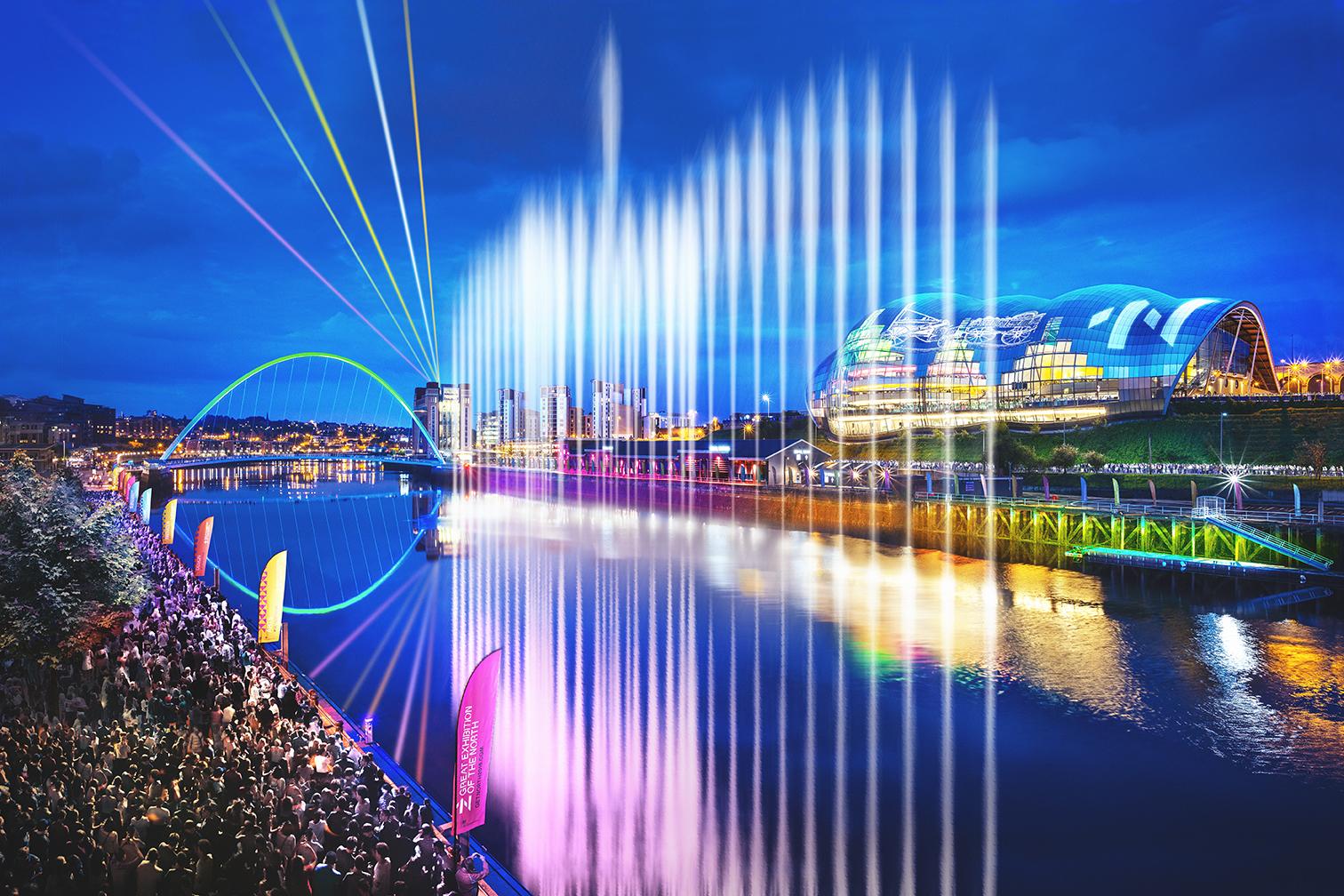 Reece Foundation
with support from the Reece Foundation

Arts Council
And from Arts Council England